External Hard Drive Recovery Chicago IL
External Hard Drive Data Recovery Chicago Illinois
---









---
External Hard Drive Data Recovery Chicago IL
With a vast amount of experience in external hard drive data recovery, our external drive recovery service in Chicago IL has a proven track record, and has performed countless recoveries for their clients. We pride ourselves in being a top tier data recovery company, and are more than eager to assist you. Our specialized data recovery skills allow us to efficiently recover critical data that has been corrupted or accidentally deleted from a hard drive.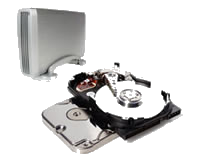 ---
How Can You Tell If Your External Hard Drive Needs Recovery?
There are multiple signs to watch out for when determining whether or not a hard drive is in need of recovery. The more common ones include:
A slow or unresponsive external drive
A hard drive that fails to power up
A hard drive that consistently freezes up
Unusual noises (grinding or beeping) coming from an external hard drive
If your hard drive has been dropped, or experienced any other kind of impact, there is a good chance that accidental deletion of files can occur. This is where our external hard drive recovery technicians in Chicago Illinois can help you. We will provide you access to folders and files that are no longer accessible due to external drive issues.
Mechanical vs. Logical Hard Drive Failure - What You Should Know
It is important to note that a damaged hard drive may be subject to two major types of failures- logical failure and mechanical failure. Logical external hard drive failure is when complications other than the internal components of the hard drive cause certain data to become inaccessible to the user.
The data itself becomes compromised when stored data becomes damaged. Logical hard drive failure could be caused by:
Viruses
Corrupt file systems
Accidental deletions
Mechanical hard drive failure is a little different. This is when a physical failure causes the internal components of a hard drive to malfunction. Common causes could include a broken motor or a problem with the hard drive's spindle. At our Chicago IL external hard drive recovery location, we take pride in staying updated on all of the latest causes for hard drive malfunction. What Should You Do When a Hard Drive Fails?
Before contacting our knowledgeable customer representatives, we recommend that you cease the use of your hard drive once symptoms of failure show up. Failing to do this could result in data that is unrecoverable, despite our best efforts to extract it. External hard drive data recovery is a delicate process, but we usually get it right the first time around.
Our engineers have years of experience under their belt, and have performed countless recoveries to date. Our external drive recovery facility in Chicago IL recommends that you contact a customer service representative right away if you suspect a faulty hard drive. The longer you wait, the more difficult it will be to recover lost data.
Our streamlined recovery process is relatively straightforward. If you'd like to learn more about it, please contact Chicago IL Data Recovery Services and speak with a certified customer service representative. They'll set you on your way towards having your external hard drive fully recovered in a matter of days.