We understand the urgent nature of your data recovery request and answer all inquiries within the hour of their receipt.









---
A+ Data Recovery Chicago IL
Chicago IL Data Recovery Services is a certified BBB company. When you need A+ data recovery in Chicago, we are here at your beckon call.
SSL Encrypted Data
With all the recent data breaches, trust a data recovery company with 256 Bit AES encryption and a strict privacy policy.
PCI Data Service Chicago IL
Put your mind at ease by choosing a local data recovery company in Chicago Illinois that ensures your credit card information is protected by PCI.
ISO 4 Class 10 Clean Room
For the best possible chance of data recovery an ISO 4 Class 10 clean room is a must. Our 97.2% success rate is greatly attributed to this.
HIPAA Compliant
We handle all our customers data with the same level of care we do with our medical clients. Rest assured your data is in safe hands.
---
---
Chicago IL Data Recovery Services; an industry leader in data recovery service
Who do you turn to when your data is lost or corrupt? You go to access a file that has mysteriously disappeared or you try to turn on your computer only to find that your system will no longer boot and the files that you had so carefully saved to your hard drive are no longer accessible. Fortunately, with Chicago IL Data Recovery Services, any data loss is only a temporary inconvenience.
Business Data Recovery Chicago Illinois
When your business needs data recovery, we are here to restore that critical data required to keep the business operating at maximum functionality. It is our mission to provide exceptional data recovery services when you need it the most 24 hours a day 7 days a week.
We have provided fast, secure, and reliable data recovery for government agencies, commercial banks, universities, law firms, and many other companies in the greater Chicago Illinois area.
Chicago IL Data Recovery Location
Our main shipping location is 30 S Wacker Dr #2230, Chicago, IL 60606 and we provide data recovery services to the following cities around Chicago.
Aurora IL Data Recovery
Joliet IL Data Recovery
Springfield IL Data Recovery
Elgin IL Data Recovery
Rockford IL Data Recovery
Naperville IL Data Recovery
Peoria IL Data Recovery
Waukegan IL Data Recovery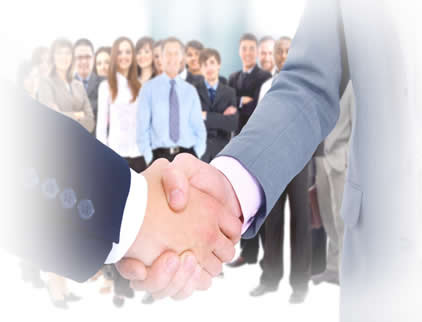 Not All Data Recovery Service in Chicago is Created Equal
When it comes to data recovery in Chicago, you need to understand that not all services are created equal. There are many options for data recovery in Chicago, Illinois. From people who work out of their garages to professionally-staffed data recovery services that offer remote support, you need to make sure you work with professionals who can get the job done right without putting your data at further risk.
If the proper recovery measures are not taken when restoring your data, there is the chance that the data will become lost for good. If this happens, even the top professionals offering data recovery in Chicago, IL will not be able to restore your data for you. That is why it is crucial that you have the job done right the first time. Sometimes trying to save a dollar or two to begin with ends up costing you much, much more down the road.
Don't make this common mistake. Trust your data recovery needs to the experts at Chicago IL Data Recovery Services to ensure your data is properly retrieved and restored so you can get back to work quickly and with the files that you need.
---
Chicago Illinois Data Recovery Evaluation Thats Free!
With our free evaluation, you take 0 risk as a customer to have us look at your device and give you an expert opinion. On average, our evaluation can take anywhere from 24-48 hours. We also offer expedited data recovery evaluations for various prices. Free Evaluation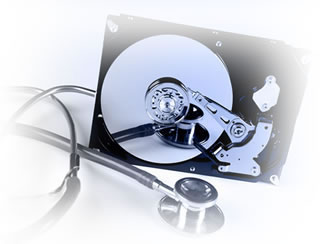 ---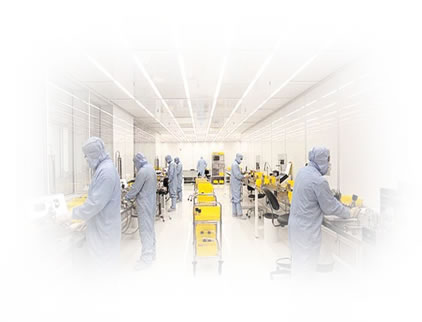 Chicago IL Hard Drive Data Recovery
Whether you need data restored from a mobile storage device, your computer hard drive, or a corporate server, Chicago IL Data Recovery Services has the knowledge and technology necessary to restore your files and data quickly, safely, and at affordable prices. We offer:
A No-Data, No Charge Guarantee
More than 15 Years of Industry Experience
Service 24 Hours a Day, 7 Days a Week
Data Security
Professional Expert Staff
Complete Customer Satisfaction and Quality Assurance
---
Satisfied Data Recovery Chicago Clients
Last week, the server crashed on our main floor. I was in a panic as I feared permanent data loss. A Chicago IL Data Recovery technician informed me that it was possible to recover the server. The most important piece of information he gave us was to not operate the drive. He was very informative and I am pleased with the exceptional service. The server was restored without any data loss.
The computer at the office crashed which contained all my client records. At first, I was a bit worried, but after I talked to a consultant at Chicago IL Data Recovery Services, he assured me there was a great chance to get all the records back. I shipped out my drive and received it back in 3 business days. They kept me informed with every procedure they made along the way and I greatly appreciate their service.
Just to name some of our

valued

satisfied

customers...
Our Chicago Illinois data recovery company has done business with thousands of clients throughout Chicago IL and would love to earn your trust.
---